Standard Auto Wreckers collected used TIRES to raise money for The Sunshine Foundation of Canada this past weekend and the event was a major success! Thanks to everyone that participated!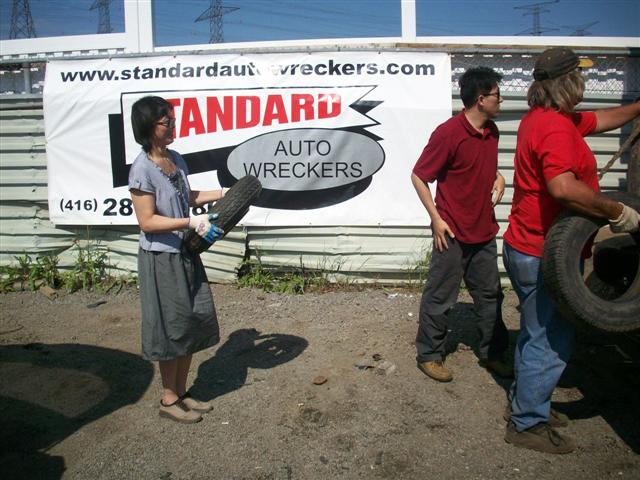 In partnership with Ontario Automotive Recyclers Association (OARA) and Ontario Tire Stewardship (OTS), Standard Auto Wreckers will be collecting you used tires free of charge. All tire fees associated with each tire dropped off will be donated to The Sunshine Foundation of Canada and OARA will match the donation made from all tires collected.
There will be a trailer parked at the Standard Auto Wreckers location for the Tire Collection event.