Centre For Women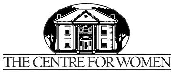 At The Centre our services include Substance Abuse Treatment and Employment Services for Women, Girls Programs, Services for Seniors, and Counseling for Individuals and Families. Our mission provides hope, knowledge and peace of mind through services that promote independence and stregthen our community.
Vehicle Donation Quotation Form
Please note: By filling out the form below you are not committed to donating your car. Filling out this form will allow us to contact you with a quote on the price the charity of your choice will receive for your vehicle. All personal data is kept strictly private and will never be sold.