RadKIDS Inc.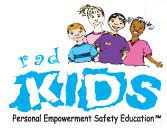 radKIDS is the national leader in children's safety education and provides the only holistic, practical and realistic life skills safety program available for children and parents today. radKIDS teaches children individually in an activity based hands-on training classroom, which means every child participates in all activities.
Vehicle Donation Quotation Form
Please note: By filling out the form below you are not committed to donating your car. Filling out this form will allow us to contact you with a quote on the price the charity of your choice will receive for your vehicle. All personal data is kept strictly private and will never be sold.