Queens Sickle Cell Advocacy Network,INC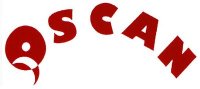 QSCAN is a 501(c)(3)non-for-profit broad based organization, Serving children,families and Individuals with Sickle Cell Disease, Thalassemia and the Trait. Sickle cell disease affected over 100,000 people in the USA and over 2.5 million global. Help us help families in need.
Vehicle Donation Quotation Form
Please note: By filling out the form below you are not committed to donating your car. Filling out this form will allow us to contact you with a quote on the price the charity of your choice will receive for your vehicle. All personal data is kept strictly private and will never be sold.