Pensacola Sound Chorus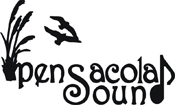 The chorus performs often for retirement homes and assisted living facilities. Barbershop music, with its close, unaccompanied four-part harmonies and ringing chords is a uniquely American folk art. It evolved in much the same way as other forms of vocal music. Please help to support our chorus and help maintain our environment by donating your older vehicle today!
Vehicle Donation Quotation Form
Please note: By filling out the form below you are not committed to donating your car. Filling out this form will allow us to contact you with a quote on the price the charity of your choice will receive for your vehicle. All personal data is kept strictly private and will never be sold.