Human Relief, Inc.,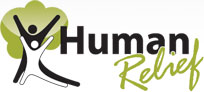 The organizational purpose of Human Relief, Inc. is to enhance the quality of life of children and families. Human Relief, Inc. believes in the potential of the underprivileged to effect change in their lives and in our world. By helping families in developing countries put food on their table, send their children to school, access health care, and have a decent place to live we can help change the cycle of poverty.
Vehicle Donation Quotation Form
Please note: By filling out the form below you are not committed to donating your car. Filling out this form will allow us to contact you with a quote on the price the charity of your choice will receive for your vehicle. All personal data is kept strictly private and will never be sold.