High Water Women Foundation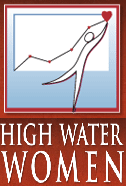 Our Mission is to empower women and youth in need by creating powerful volunteer opportunities that leverage the talents and aspirations of professional women. Founded in 2005 and incorporated as a 501 (c)(3) by a small group of senior women from the hedge fund community, High Water Women has grown to engage women throughout the financial services sector in philanthropic giving and volunteerism. We now have more than 2,300 members across the financial services spectrum and partnerships with 15 nonprofit organizations.
Vehicle Donation Quotation Form
Please note: By filling out the form below you are not committed to donating your car. Filling out this form will allow us to contact you with a quote on the price the charity of your choice will receive for your vehicle. All personal data is kept strictly private and will never be sold.