Elle Foundation Inc.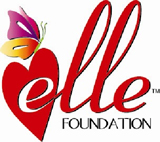 The mission of the Elle Foundation is to grant second wishes for children with a recurrence of cancer. The ELLE FOUNDATION wants to give these very special children a chance for a second wish. A wish - that now that many of them are facing their mortality - will allow them to use their gifts and talents to make a mark on this world. A chance to truly have an experience of a lifetime.
Vehicle Donation Quotation Form
Please note: By filling out the form below you are not committed to donating your car. Filling out this form will allow us to contact you with a quote on the price the charity of your choice will receive for your vehicle. All personal data is kept strictly private and will never be sold.