Edd Pedro's Fight for a Cure c/o Arthritis Foundation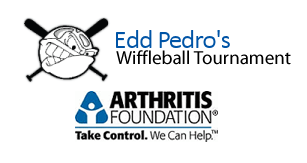 My name is Edd Pedro and my daughter Kelsey was diagnosed with JRA (Juvenile Rheumatoid Arthritis) at the age of 3. Thanks to the miracle of modern medicine, her JRA is under control. As a result, we have been giving back to the Arthritis Foundation to help them fight for a cure for everyone with Arthritis. I hold an annual Edd Pedro's Fight for a Cure Wiffle ball tournament in August in Rhode Island. Over the past 7 years, we have raised over $ 173,000 Thank you for your donation!
Vehicle Donation Quotation Form
Please note: By filling out the form below you are not committed to donating your car. Filling out this form will allow us to contact you with a quote on the price the charity of your choice will receive for your vehicle. All personal data is kept strictly private and will never be sold.