Danielle House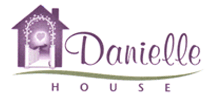 In the spirit of helping others in need, The Danielle House offers a temporary, safe and homelike atmosphere for patients' families and loved ones, and for outpatients seeking respite during a medical crisis, during treatment phases of medical care, or medical related services. Our goal is to provide love, support, comfort, and affordable accommodations for those who find themselves in the Triple Cities area in need of a place to stay.
Vehicle Donation Quotation Form
Please note: By filling out the form below you are not committed to donating your car. Filling out this form will allow us to contact you with a quote on the price the charity of your choice will receive for your vehicle. All personal data is kept strictly private and will never be sold.